Transform the way your business communicates (again)
State of the art technology to revolutionise your office culture. We un-over-engineered Slack. We call it...Unslack.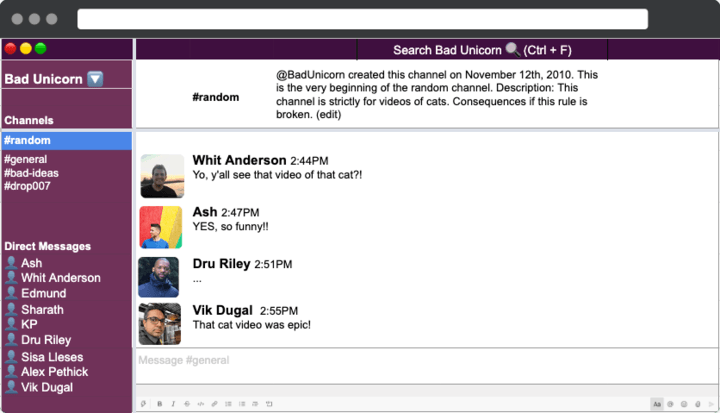 Bring your team together in the sheets.
(Wait, no, not like that)
It's the Google Sheets you know and love with the look and feel of Slack.

A tab is the place for everything you need. Track project status, share updates, and heck, schedule a call if you really need to.

Pay all those monthly fees for a full blown community platform? We don't think so. You've got all the tools you need. Do more with less.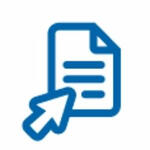 Share Files
Integrate with Google Drive easily to share those files company wide (just don't expect to find them easily by searching).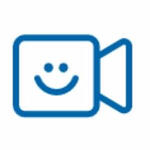 Convenient Email Notifications
Only get emails when it's really, really important and be as happy as this lil' smiling projector here.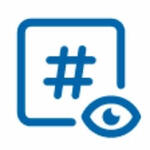 It even has a built in calculator!
Don't bother whipping out your phone to add up those expenses. Unslack does it all.
Over 1 freakin' MILLION businesses use Unslack already (some more successful than others)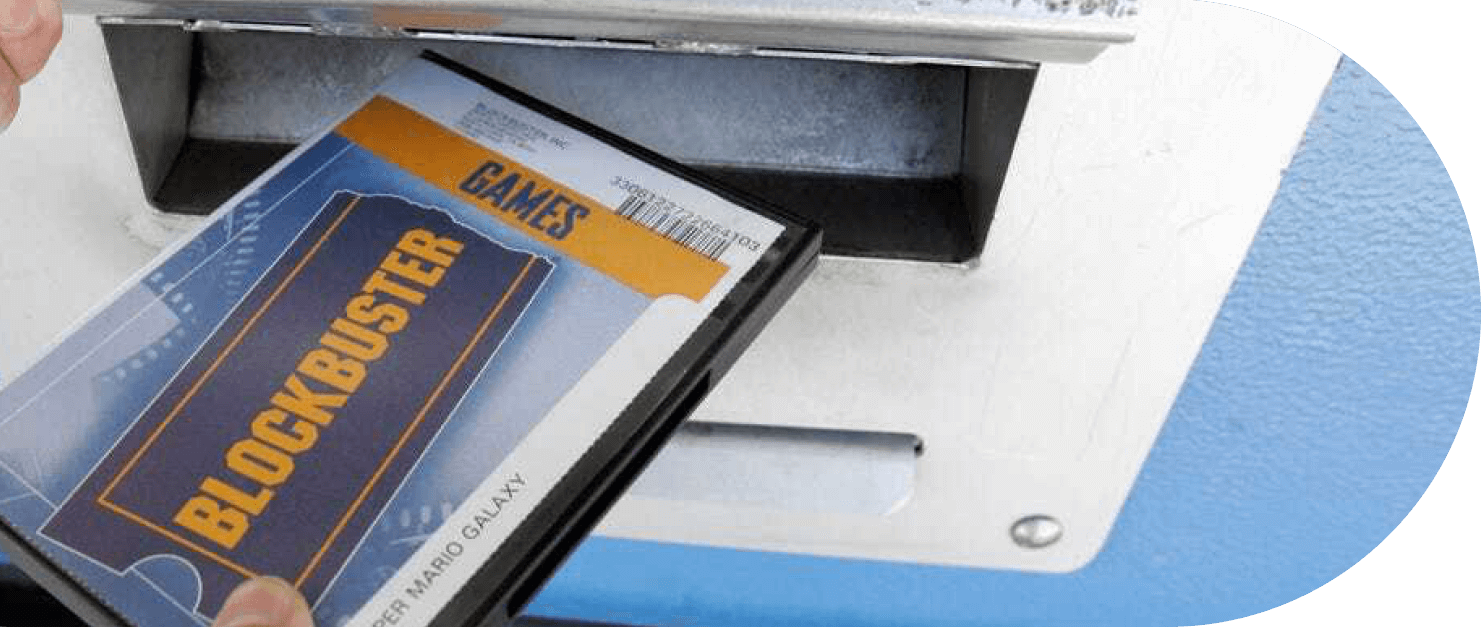 "We had the chance
to move to Unslack but didn't.
Biggest regret ever."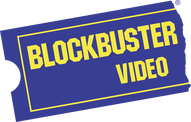 Michael Kelly, Blockbuster Video

Work happens faster in tabs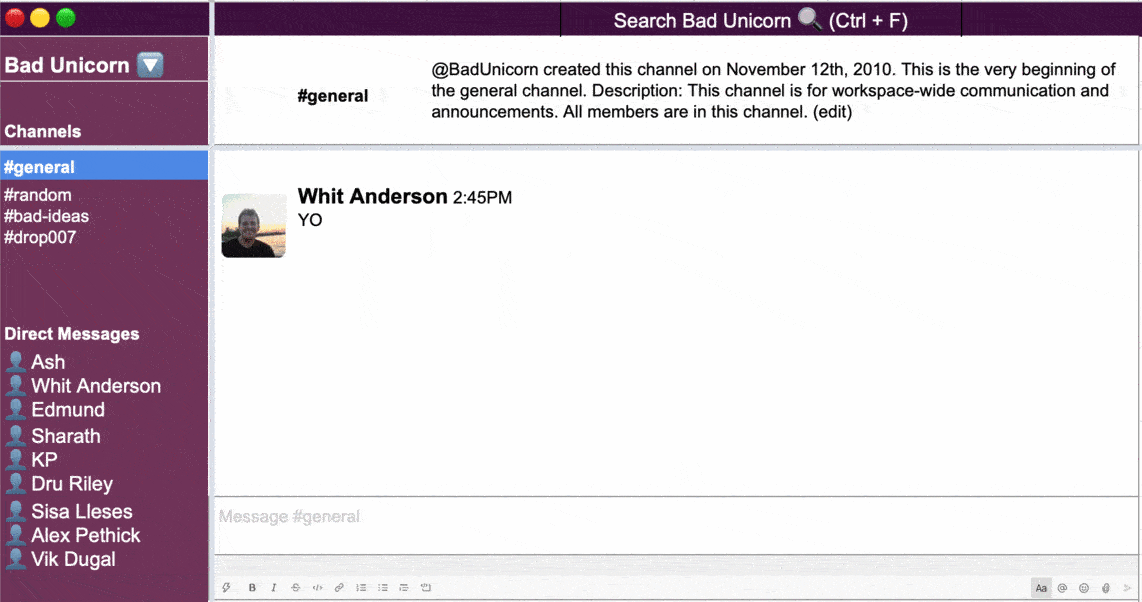 Apps available for Mac, Windows, Android, Raspberry Pi, NASA Mars Rover and NHS contract tracing (max 16,384 columns)
Unslack makes other software feel like it's blending into one
Too lazy to log into a new app? Unslack's ecosystem icons are so homogenous you never really know where you are. PLUS we've got every arrangement of four colors you can imagine.
Squares

Rectangles

Triangles

M's

Octagons (Octagons are the bestagons)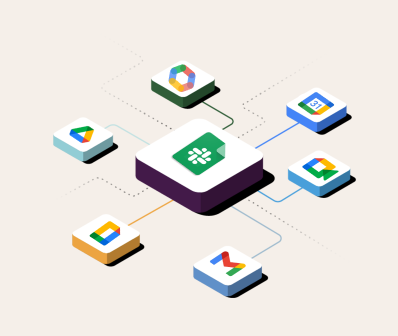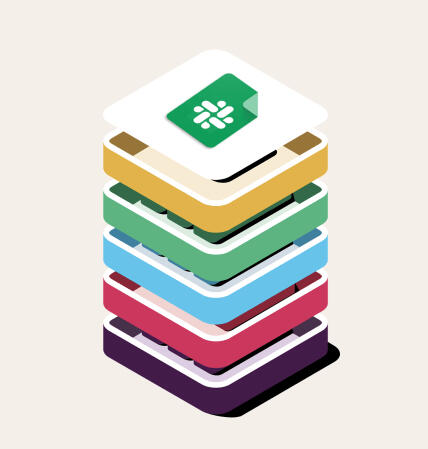 Synergistic Management Solutions
We have built the ultimate stack of features for total team and community synergy including:
Transparency. No hiding how you feel about how Larry makes coffee - it's all out there in the open.

Security. Single sign on, passwords, 2FA comes standard. We're not going to charge you for that, silly.

Cost savings. Whether you're a large corporation or small community the best part of Unslack is that it costs $0!

It's simply the Ultimate Stack. Mmm. Stack. Kind of reminds you of pancakes doesn't it? Who's hungry? Is IHOP open? 🥞
Get more out of Unslack
(ie dope swag)